New Roof Installation on Long Island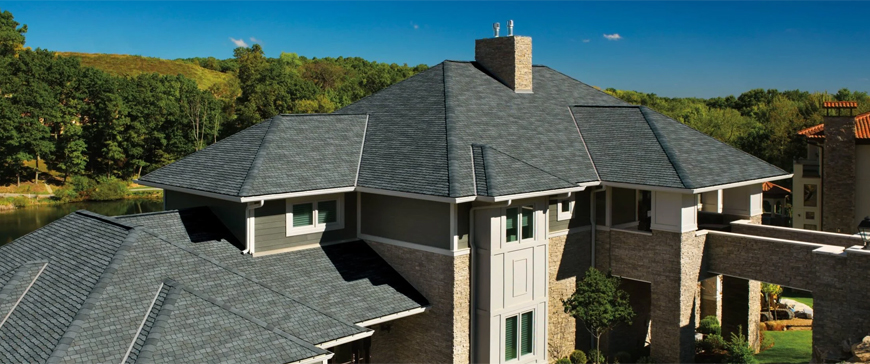 Whether you're looking for a new roof installation, roof repair or a roof inspection, new roof long island can help. Our GAF Certified roofers have been working in the roofing industory for over 40 years and have installed over 7,468 new roofs since the start of their careers. We have serviced Nassau County, Suffolk County, Queens, Brooklyn and the Hamptons for over 40 years and continue to do so.
We are a fully certified and insured roofing company. We have the proper insurance for ROOFING, not just a general contractors license. This means we are a ROOFING COMPANY, not a general contractor without the proper insurance. We are certified installers for all of the roofing products we sell and install. This assures you that the roof is installed in the proper way and your roof is guaranteed to last as long as the specifications from the manufacturer and is under warranty.
We will be there for your new roof installation. We have offices located in Hicksville, Farmingdale and Smithtown New York on Long Island. We offer free estimates for all of our new roof installations. We also repair roof leaks and guarantee to fix them. We have over 40 years working in the roofing business and will provide professional guaranteed work for years to come.
We are licensed and have the proper insurance that most roofing contractors or handymen do not have. Make sure you have professional certified roofers with proper insurance coverage before letting them on your property! Call New Roof Long Island Today! New Roof Long Island is the premier roofing company located in Long Island New York. Serving the Nassau and Suffolk County area for over 30 years we prove to be the best roofing contractors around. As company built on family values we know how important it is for you not to be impacted tremendously while we work. We offer same day service for all emergency calls. We also know how important it is for the job to be done correctly which is why we treat every home like it is our own.
Our roofing contractors are employed by our company and we will never outsource your roofing job to other roofing companies. We will see your roofing job through from start to finish.
Go with the roofing company you can trust… New Roof Long Island.
We travel across Nassau County, Suffolk County, Queens and Brooklyn New York installing new roofs and fixing old leaking roofs. If you are looking to fix leaks in your current roof or if you want a brand new roof, look no further and contact us today. Our roof installations are usually done within 1 day with very minimal mess!